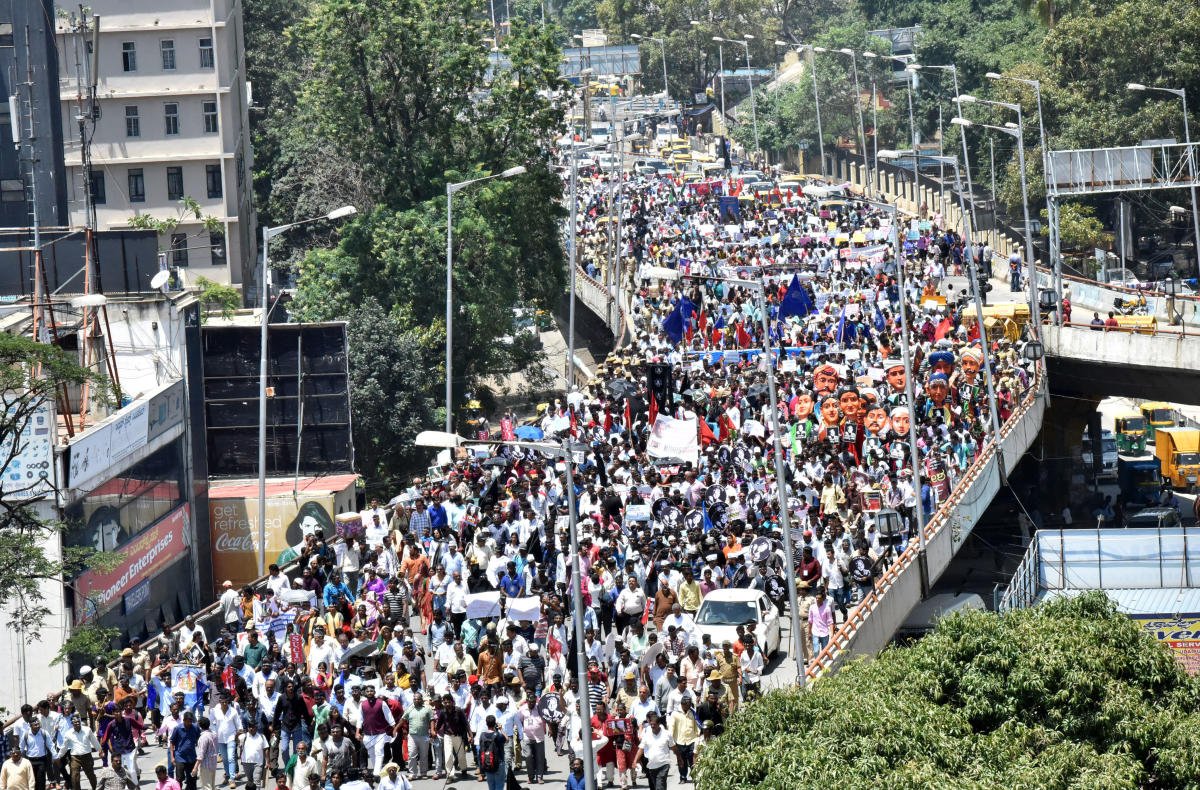 The Tribune, Sep 13, 2017
Thousands protest Lankesh murder
Writers, students and Left wing supporters take out a rally against journalist Gauri Lankesh's killing in Bengaluru on Tuesday. PTI
Bengaluru, September 12
Thousands of social activists, journalists, people's forums and political party workers from across the country today organised a protest rally here, condemning the murder of journalist-activist Gauri Lankesh a week ago. The protesters gathered at the city's railway station before taking to the streets.
Members of the Communist Party of India (Marxist-Leninist), Karnataka Janashakthi, Aam Aadmi Party and several student groups were also part of the rally. The 55-year-old editor of Kannada weekly "Gauri Lankesh Patrike" was gunned down outside her home in a city suburb on September 5.
Those marching were seen singing protest songs, raising slogans such as "Gauri Lankesh Amar Rahe" and demanding that Lankesh's assailants be brought to book. Wearing black head bands that read "I am Gauri", the protesters took out the march from the city railway station to the Central College Grounds. Among the participants were CPI-M general secretary Sitaram Yechury, social activist Medha Patkar, journalists P Sainath and Sagarika Ghose, Swaraj India leaders Prashant Bhushan and Yogendra Yadav, documentary producers Anand Patwardhan and Rakesh Sharma and civil rights activists Teesta Setalvad, Kavitha Krishnan and Jignesh Mevani, besides film producer Prakash Rai.
"The forum of progressive thinkers, writers, social activists, artistes and intellectuals was formed on Friday to fight against Lankesh killing and decided to hold the national-level 'resistance convention'," the forum convenor K Leela had said. — IANS