ndtv.com
How Yogi Adityanath's Arrest Changed Him
Book Excerpts | Dhirendra K Jha | Updated: March 20, 2017 17:52 IST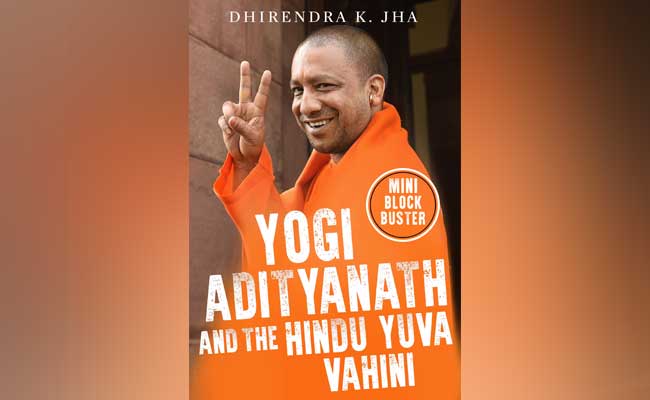 Cover of Dhirendra K. Jha's book Yogi Adityanath and the Hindu Yuva Vahini
Yogi Adityanath and over a dozen other leaders of the Hindu Yuva Vahini were arrested while they were marching towards Gorakhpur's troubled areas on 28 January 2007, a day after he made an inflammatory speech aimed at turning a small commotion into a full-blown communal war. The arrest was timed such that the HYV could not carry out its threat of burning and destroying the tazia on 29 January. The tazia is a replica of Imam Husain's mausoleum at Iraq and it is the custom of Indian Muslims to bury the tazia on Muharram. Despite the arrests, sporadic riots broke out at various places in Gorakhpur and the neighbouring districts. In all, Adityanath had to remain in the lock-up for eleven days; his bail was approved on 7 February.
This was the first and only occasion when the local administration acted swiftly against Adityanath and his henchmen. The reason why the then chief minister of Uttar Pradesh, Mulayam Singh Yadav of the Samajwadi Party, chose to ease off on his policy of appeasement towards Adityanath - at least for a short while in January 2007 - remains a matter of debate. Perhaps he did so because Adityanath was instigating a major communal war just before the state assembly elections due in April-May that year. Locals argue that a battle along such lines would have weakened Mulayam even further in the polls by forcing Muslims to cast their votes in favour of his rival, Mayawati of the Bahujan Samaj Party.
Whatever be the reason, the arrest and the state government's decision to withdraw the security guards who had been assigned to protect Adityanath seemed to have unnerved him so much that his eyes welled up and tears rolled down his face as he explained to Lok Sabha Speaker Somnath Chatterjee about what he called the 'political conspiracy' against him. A report in the Hindu said:
The MP, who attended the House after spending 11 days in the Gorakhpur jail, wept while narrating his experience at the hands of the state government, alleging that it was out to 'malign and torment me'. A third-time member from Gorakhpur, he broke into sobs after Speaker Somnath Chatterjee allowed him to raise the issue during zero hour and promised to look into the matter. 'Will we get protection or will our condition be the same as that of Sunil Mahato?' he asked the Speaker. Mahato, a Jharkhand Mukti Morcha member from Jharkhand, was assassinated near Jamshedpur last week.
The sight of Adityanath shedding tears shocked his Thakur supporters. It was seen as a sign of weakness unbecoming of a male belonging to a martial caste. Soon, however, his subordinates in the HYV started rebuilding his image, arguing that he was a sensitive man full of emotions even as many locals called him a coward capable only of spreading mob violence.
Nevertheless, as Adityanath's image of a firebrand leader took a serious hit, so did his outfit's activities in eastern UP. For some time the HYV appeared to be in shambles and Adityanath refrained from leading the mob and participating in attacks on Muslims as he was earlier wont to. Later, even as the HYV revived its organizational activities, his re-activation was restricted to making inflammatory speeches and participating in token actions.
In his speeches he still followed the same old extremist politics. But in action, he appeared to have become cautious even if he claimed to be the same old Yogi.
In essence, Adityanath and the HYV were now striving to keep the communal cauldron boiling - a strategy that became apparent during the run-up to the Lok Sabha elections in April-May 2014. Nearly two weeks after the murder of a Hindu trader on 4 December 2013 at Tanda in Ambedkar Nagar district, Adityanath intervened, but from a distance and with a vague threat. At a public meeting organized by the HYV on 16 December at Akbarpur, the district headquarters of Ambedkar Nagar, he put the blame on the Samajwadi Party's local MLA, Azim Ul-Haq, and threatened to lead a march to Tanda if the arrest was not made within fifteen days.
Excerpted with permission of Juggernaut Books from Yogi Adityanath and the Hindu Yuva Vahini, part one of an eight-part series Shadow Armies: Fringe Organizations and Foot Soldiers of Hindutva by Dhirendra K. Jha available on Juggernaut and in bookstores in April 2017.